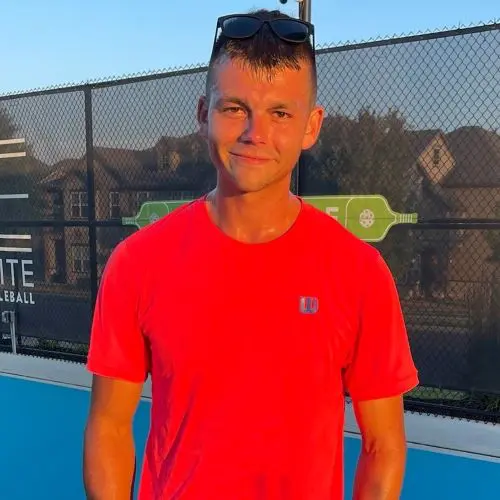 CONNOR BASNIGHT
Connor Basnight is the Head Pro and Director of Pickleball for SERV in Overland Park, KS. He also is the owner of D3 Pickleball, KC's premier pickleball company offering lessons, leagues, tournaments, and a variety of classes for all levels.
Connor has been playing pickleball for 8 years. He does not come from any previous sports, which helps him be relatable to a large group of players with no sports background.
Connor has a 5.0 rating and is an IPTPA Level II instructor. He has also teamed up with Laura Fenton Kovanda, a top senior player and instructor, to teach pickleball around the US and the world!