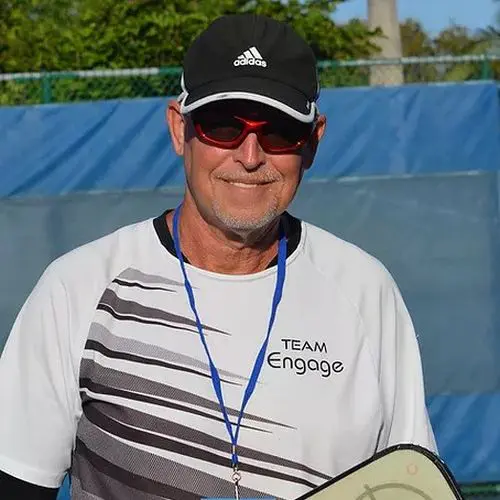 Greg Goodson
Greg Goodson was born and raised in Atlanta, Georgia, where he played Division I college soccer at Georgia State University.  Aside from his passion for soccer, he began playing tennis where he went on to play at a high level of USTA League Tennis and USTA Tournaments for over 30 years.
He discovered pickleball in 2018 and has been hooked ever since.  Greg began playing tournaments in 2019 and has won Gold Medals in numerous events, including the 2019 Las Vegas Open,  2020 Georgia Open,  2021 Winter Classic in Naples,  2021 Simone Jardim PPA Florida Grand Slam, and 2021 Delray Beach Open.
He is now an IFP Certified Instructor and enjoys teaching new players the basics of pickleball, and helping current players improve their game.  Greg is the owner and a full-time teacher at Tampa Pickleball Academy.